Who We Are
Our Future is Black PAC is a political action committee that seeks to build Black political power by supporting Black and pro-Black legislators, amplifying the Black Agenda 2020, and calling out voter intimidation, suppression, and disinformation wherever it exists. We deserve leaders that will fight for us.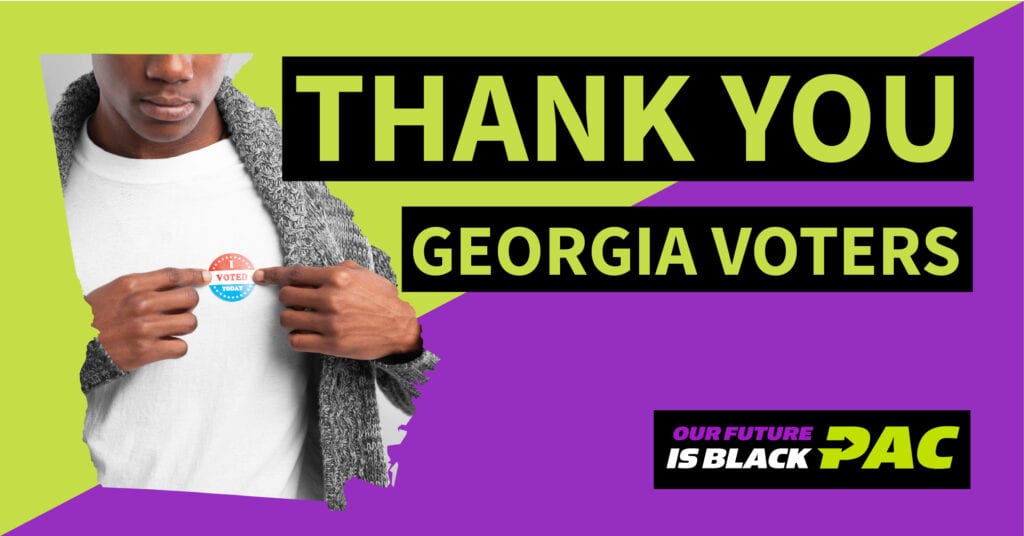 Just like in November, Black Georgians turned out in record numbers for the Senate runoffs. We cast our ballots not just for ourselves, but for a better future for our communities. We tapped into our power and made our voices heard! Thank you Georgia voters!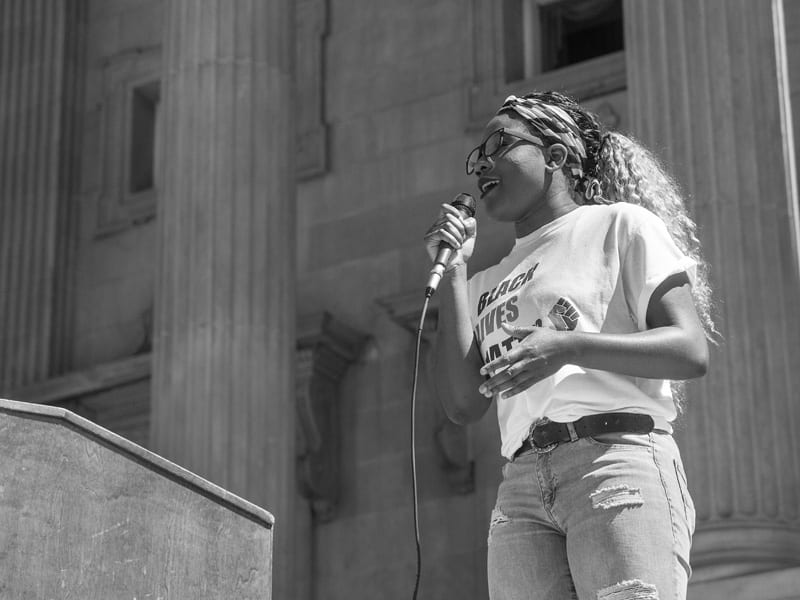 Black Agenda 2020
The Black Agenda 2020 represents a set of economic goals and structural changes that hold our government accountable to our communities and empowers Black communities to educate and challenge elected officials, policy makers, and legislators to take positions that are beneficial to our communities.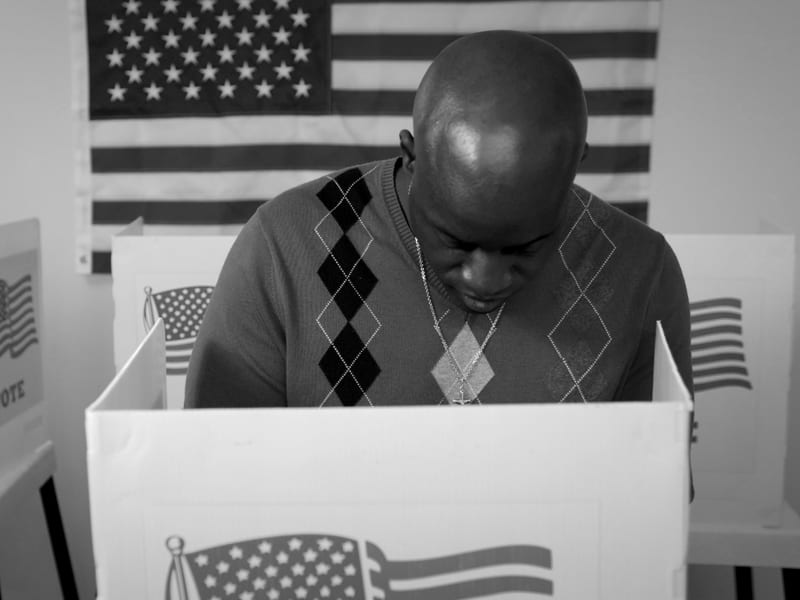 Pledge to Vote
Our families, our communities, and our futures are all on the line this November and our vote has never been more critical. We've got too much at stake to sit on the sidelines in this election – we've got to get in the game and we've got to get in NOW! Take the pledge to vote and make your voice heard this upcoming election!